McAllister & Quinn is well-respected for its record of success and return on investment for its college and university clients nationwide.
McAllister & Quinn offers federal grant and faculty development consulting to small and mid-sized colleges to help an institution sharpen its strategic focus and increase and diversify external funding. McAllister & Quinn has secured hundreds of millions of dollars in competitive grant funding for scholarships and student support, academic programs, research, and equipment.
Professional Grant Writing & Coaching
McAllister & Quinn maintains the largest and most specialized grant consultant network in the country. Faculty and staff work with writing teams from our proprietary network of over 250 subject matter experts. A writing team that includes a McAllister & Quinn in-house professional, writer, reviewer and editor is assigned to grant projects. Our team works collaboratively with faculty and staff. McAllister & Quinn can transform a small or non-existent grants office into a robust grant seeking operation.
The McAllister & Quinn grants service was created with the demands on faculty and staff at teaching institutions in mind. Regardless of an institution's size, mission or level of experience with grants, our consulting model yields results. McAllister & Quinn professional development offerings appeal to a range of faculty and staff at different experience levels. McAllister & Quinn offers monthly webinars on a variety of topics that aim to help faculty and staff improve their grant seeking approach and learn more about funding opportunities.
McAllister & Quinn Vice President, Dr. Frank A. Boyd, discusses McAllister & Quinn's faculty development, capacity building, and training services.
Every day McAllister & Quinn clients are notified by a funder that their proposal has been selected for funding.
Examples of Recent Client Success:
Small & Mid-Sized Colleges & Universities Team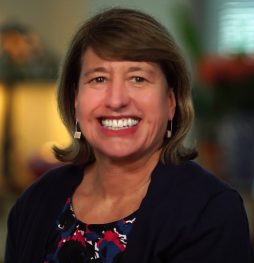 Senior Vice President and Advisor for Firm Wide Strategic Initiatives
Director of Higher Education Grants Services