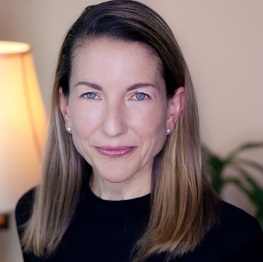 McAllister & Quinn is excited to announce that Annie Kurowski has been promoted to Vice President of the Nonprofit practice.
In this capacity, Annie manages a wide variety of small and large nonprofits that work across a broad spectrum of behavioral health and social services, justice, and cultural interests, in addition to higher education clients. Prior to her promotion, Annie served as Managing Director of the Nonprofit practice at McAllister & Quinn since 2012.
"As we continue to grow our nonprofit practice, Annie will help us to manage the firm's clients and further refine our nonprofit grants services," says Ellen Riddleberger, who founded the Nonprofit practice in 2004. "We see her as a key resource given her background innovating the practice's strategy and her experience submitting hundreds of federal and foundation grant applications on behalf of our clients during her tenure."
Based in Washington, D.C. with 50+ full-time employees, McAllister & Quinn is a comprehensive grant consulting and government relations firm that provides a full range of services to a diverse group of clients. The Nonprofit practice's proven process identifies funding opportunities that align with nonprofit client's priorities, utilizes collaborative project design, and provides clients with comprehensive grant writing services. In addition, through our strategic government relations services, we are able to further our nonprofit client's goals by working with Congress and the federal agencies. This unique and successful blend of consulting services is tailored to meet the needs of each individual client whether they are experienced large national nonprofits or smaller regional and local organizations with no previous grants history.
Prior to joining McAllister & Quinn, Annie served as Deputy Director for Congressional and Legislative Affairs for the Corporation for National and Community Service (CNCS). Annie has experience in negotiating the legislative process and developing legislative strategy in the areas of education, health, juvenile justice, and research. She previously served as Legislative Assistant for domestic policy for Senator Gordon H. Smith and as research and professional staff on the Senate Committee on Health, Education, Labor and Pensions.
Annie is a native of Corvallis, Oregon and earned a B.A. from Oregon State University and an M.Sc. from the London School of Hygiene and Tropical Medicine and the London School of Economics and Political Science.
Read more about McAllister & Quinn's Nonprofit practice here.