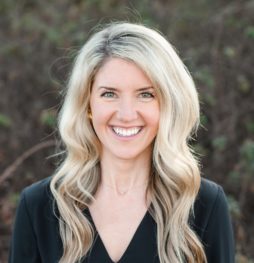 (WASHINGTON, D.C.) – McAllister & Quinn is excited to announce that Maeve Connolly, has been promoted to Senior Vice President in the Higher Education Practice.

Since joining the firm in 2011, Maeve has held several roles in the higher education practice, including fellow, research analyst, director, managing director, and most recently vice president. Through this varied experience, Maeve has acquired a deep understanding of college and university client needs, demonstrated excellence in client service, and achieved results through thoughtful business development and marketing efforts. As a vice president, Maeve worked with leadership to steer the practice through a period of significant growth and develop a new service line for higher education clients.

As senior vice president, Maeve will lead several strategic initiatives to support the practice's expansion into new markets. She will also work with the leadership team to continue to streamline internal processes and management structures to support the practice's growing team.  "Maeve Connolly has been an integral leader at McAllister & Quinn for more than a decade. Her guidance, counsel, and vision has helped the firm grow, evolve, and innovate in countless ways. I cannot thank Maeve enough for her leadership, commitment, and professionalism." says John McAllister, who founded the firm in 2004 with Andy Quinn.

Jessica Gerrity, Ph.D., Senior Vice President and Leader of the Higher Education Practice notes "Maeve is a highly valued member of the leadership team and I expect her to contribute to key strategic areas at a high level. Her experience and perspective are invaluable."

Based in Washington, D.C., with 90+ full-time employees, McAllister & Quinn specializes in consulting on behalf of numerous private and public colleges and universities. Over the past ten years, McAllister & Quinn has helped secure hundreds of millions of dollars in grant funding for its higher education clients. McAllister & Quinn's grant consultant network consists of more than 250 subject matter expert grant writers whose backgrounds range from accomplished academics to seasoned professionals.

Maeve graduated with a Bachelor of Arts in Journalism from the Grady College of Journalism and Mass Communication at the University of Georgia (UGA) in Athens, GA. She resides in Washington, D.C.

Contact: Maeve Connolly, Senior Vice President, McAllister & Quinn, (202) 296‐2741 or click here.