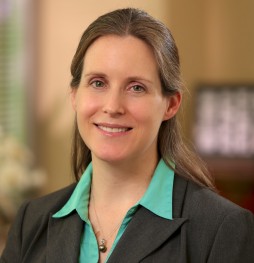 (WASHINGTON, D.C.) – Leading Federal grants consulting firm, McAllister & Quinn is excited to announce a key leadership appointment to head the expansion of the firm's Healthcare Practice.
For almost twenty years McAllister & Quinn's has provided grant consulting, government relations services, and Federal policy analysis for hospitals, health systems and academic medical centers across the country.
To lead the expansion of its Healthcare Practice, McAllister & Quinn is promoting Dr. Kelly Seyed to Healthcare Vice President. Dr. Seyed joined the firm in 2014 as a Managing Director before her promotion to Vice President.
Dr. Seyed brings 18 years of research, healthcare, and grant development experience to her new role. Prior to joining McAllister & Quinn, Dr. Seyed spent three years as a Scientific Grants Manager in the Strategic Partnerships and Programs team at Susan G. Komen where she worked with principal investigators and major cancer centers.
Preceding her work at Komen, Dr. Seyed completed two postdoctoral fellowships at Roswell Park Cancer Institute and earned her Ph.D. in Genetics and Genomics from Boston University School of Medicine.
"Federal funding for healthcare has always been robust but has dramatically increased as a result of the pandemic." says Andy Quinn, McAllister & Quinn Managing Partner.
"To meet this growth, our firm is reinforcing its commitment to clients with an expansion of our Healthcare Practice that will help ensure our clients have the competitive edge they need to succeed."
McAllister & Quinn supports healthcare clients in crafting competitive grant applications, helping to develop or increase funding streams through the congressional appropriations process, and facilitating public-private and international partnerships to further our clients' missions.
Earlier this year, the firm reached a landmark $1 billion in competitive grant funding for its clients.
Contact: Andy Quinn, Managing Partner, McAllister & Quinn, (202) 296‐2741 or click here.