John McAllister's article: "Tips for Encouraging a Grant Seeking Culture" notes that the implementation of just a few modest policies can dramatically transform a college's ability to promote a grants culture on campus.
Download Tips and Tools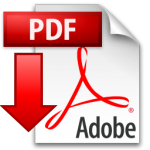 By John McAllister
Managing Partner
In the good old days, most small and midsize colleges could count on revenues from tuition, loyal donors, and a limited return from the endowment to provide the critical dollars needed to build buildings, offer scholarships, and invest in high-quality faculty.
Since then, the rules of the game in higher education have dramatically changed. Presidents and provosts understand better than anyone that simply hoping for the best is no longer an option. If they want to remain competitive, small colleges must aggressively find new sources of external funding revenue through innovative approaches.
One such innovative approach is a targeted and aggressive pursuit of federal grants. Every year, the federal government awards billions in funding to small and midsize colleges. Most of this federal funding comes in the form of federal grants for scholarships, lab equipment, undergraduate research, curriculum development, student support services, and other targeted academic initiatives. Unfortunately, the "grants game" is not something that many small and midsize colleges are particularly good at, and far too many schools simply sit out the grants process altogether.
My consulting firm, McAllister & Quinn, specializes in working with small and midsize colleges in the area of federal grants. In the course of working with numerous colleges, I have seen firsthand how a renewed emphasis on grant seeking can transform a college that rarely sought federal grants into a grant-active campus. This new approach enables colleges to invest in strategic programs, fast track long-term initiatives, and offset existing costs in the current operating budget.
With the appropriate leadership on grants, even the implementation of just a few modest policies can be a catalyst to effectively transform a campus. Such policies are in no way an attempt to change the nature of a small, primarily teaching institution; instead, this renewed emphasis on grant seeking gives faculty more support to engage in research and ultimately strengthens the mission of the college.
Far too often there is a tendency to blame the faculty or the grants office for the lack of federal grants submitted and awarded. That type of short-sighted thinking will leave the typical small college stuck in the mud and perplexed by why a peer institution is able to secure grant funding, but they are not.
To be frank, the ability of small colleges to be successful on competitive federal grants starts with the leadership of the president and the provost. The president and the provost must play major roles in creating an environment that promotes and encourages grant seeking from faculty and staff. Without this type of proactive leadership, grants will never be a priority at a small or midsize college.
Based on our extensive experiences in working with colleges, here are some specific "Tips and Tools for Creating a Grants Culture" on your campus. The federal dollars are out there, you just need to organize and energize your team to go get them!
Download
Tips and Tools for Creating a Grants Culture
(John McAllister is Managing Partner of McAllister & Quinn, a Washington, DC, consulting firm that helps colleges and universities increase external funding opportunities through strategic federal and foundation grant seeking. Learn more at  www.jm-aq.com/HigherEd)