Only 17 Organizations Selected for CMS Grant
McAllister & Quinn's Healthcare team helped a member-owned healthcare company client win more than $5.78 million through the Centers for Medicare and Medicaid Services (CMS) Partnership for Patients Healthcare Engagement Network (HEN) 2.0 program. The organization was selected as one of only 17 national, regional, or state hospital associations and health care systems selected to develop learning collaboratives for hospitals and provide a wide array of initiatives and activities to improve patient safety. The CMS grant award will allow the HEN to help participating hospitals across the nation reduce incidences of patient harm through the provision of a variety of educational programs, performance improvement network methodologies, and expert guidance.
Press release: https://www.cms.gov/Newsroom/MediaReleaseDatabase/Press-releases/2015-Press-releases-items/2015-09-25.html
About Partnerships for Patients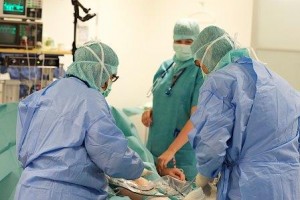 The Partnerships for Patients initiative is a public-private partnership working to improve the quality, safety, and affordability of health care for all Americans. The nationwide Partnership for Patients initiative aims to save lives by averting hospital acquired conditions and improving the transition of care from care setting to another through reducing re-admissions. At the core of this initiative are 17 Hospital Engagement Networks, which partner with more than 3,200 hospitals, working with healthcare providers and institutions, to identify best practices and solutions to reducing hospital acquired conditions and readmissions. Also, the Community-based Care Transitions Program aims to further improve the quality of care for Medicare beneficiaries while improving care transitions from inpatient hospital settings and document measurable savings to the Medicare program.
For more information about the Partnership, visit:
https://partnershipforpatients.cms.gov/wherepartnershipsareinaction/wherepartnershipsareinaction.html#HEN