McAllister & Quinn's Healthcare Practice provides consulting in areas such as federal grants, regulatory response, program assessment, and assisting healthcare providers in managing a complex relationship with the federal government. Our team comprises former senior federal government professionals and experienced health policy experts in the field.
McAllister & Quinn has a proven track record of delivering for our clients. We are results-oriented and view ourselves as an arm of the institutions we represent. We work on projects with the understanding that we must be considered a revenue generator, not an expense.
Our Approach
At McAllister & Quinn, we have two focuses for our healthcare clients. The first is obtaining funding for key priorities important to our clients, such as technology upgrades, community outreach programs, public health, equipment, research, physical infrastructure improvement, and education programs. We work with our clients to secure the most appropriate funding stream – be it competitive grant programs administered by an Executive Branch agency, or grants and foundation support. Our focus is on producing tangible results, where the return on investment is greatest.
The second focus is on managing a complex relationship with the federal government. McAllister & Quinn works with our clients on strategic planning, regulatory response, and program assessment to help our clients take advantage of federal expenditures in healthcare in excess of $1 trillion. This work includes in-depth analysis and market-driven data that helps organizations determine the strength and viability of their programs in the federal healthcare arena.
Our approach is to become integrated members of our clients' team so that we can support them with broad strategic initiatives that enhance the mission of the institution.
Rural Healthcare Grants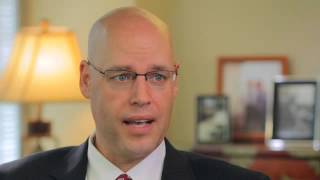 Improving Grant Success Rates
Rural Healthcare Grants

Melissa Unemori Hampe, Senior Vice President and Chief Operating Officer at McAllister & Quinn, talks about the rewards of helping clients obtain federal grants that have a major impact on the lives of those in rural, under-served populations.

Improving Grant Success Rates

Andy Quinn talks about how hospitals and health systems improve their success rates.